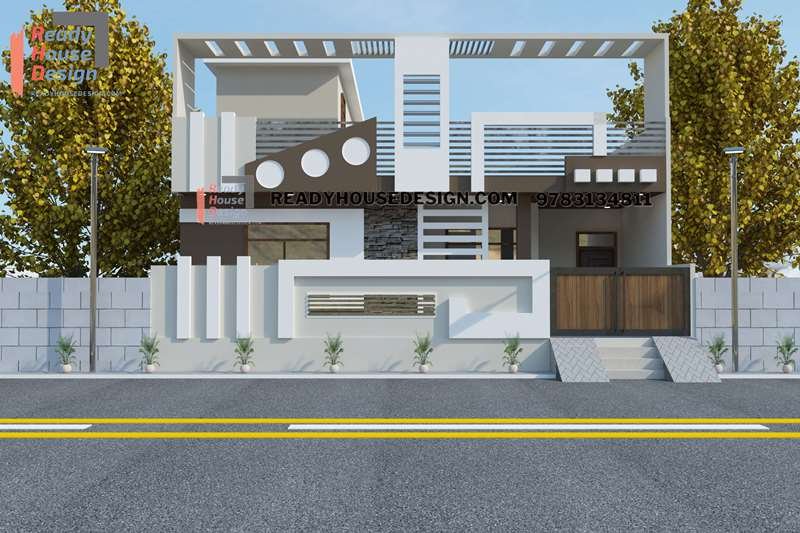 About This Design
single floor house front design indian style
single floor house front design indian style 32×40 ft total sqft in one floor 1,280
In the realm of single-floor house front design in Indian style, the quest for modernity and uniqueness takes center stage. Embracing the latest trends, homeowners are gravitating towards captivating exteriors that exude elegance and innovation.
With the aid of cutting-edge 3D technology, architects and designers are crafting masterpieces that blend tradition and contemporary aesthetics seamlessly. The fusion of clean lines, bold textures, and vibrant colors results in a visually captivating façade that reflects the rich heritage of Indian architecture.
From ornate carvings to intricately designed entranceways, every element is thoughtfully curated to make a lasting impression. These modern interpretations of Indian style breathe new life into the architectural landscape, offering homeowners an exquisite blend of tradition and innovation.