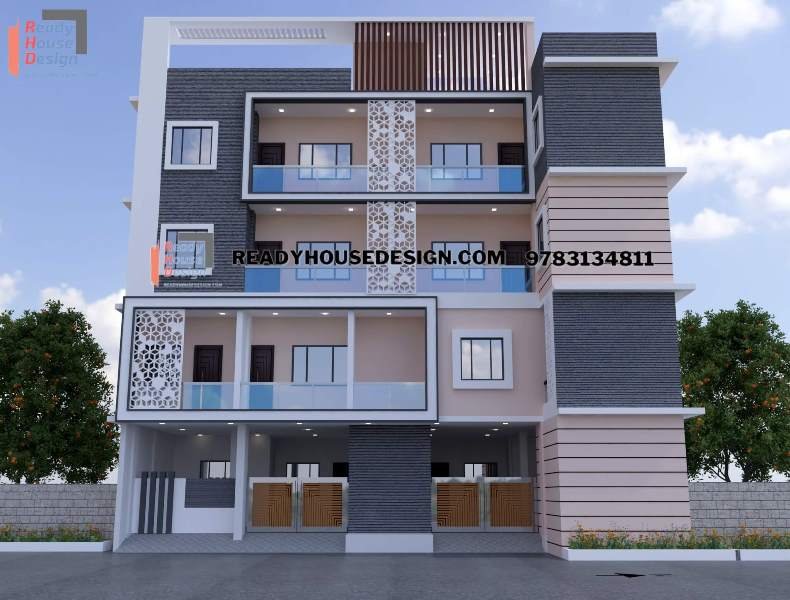 About This Design
front design in home four story
front design in home four story 52×60 ft total sqft in four floor 12,480
Step into the world of modern living with the latest front design of this stunning four-story home. Nestled in a peaceful neighborhood, this architectural marvel boasts a simple yet elegant aesthetic that will captivate your senses.
The spacious interior is thoughtfully designed, offering a harmonious blend of functionality and style. With its sleek lines, expansive windows, and contemporary finishes, this apartment exudes a sense of sophistication.
The open floor plan allows for seamless flow between the living spaces, creating an inviting atmosphere for both relaxation and entertainment. Embrace the epitome of modern living in this exceptional residence, where every detail has been meticulously crafted to perfection.