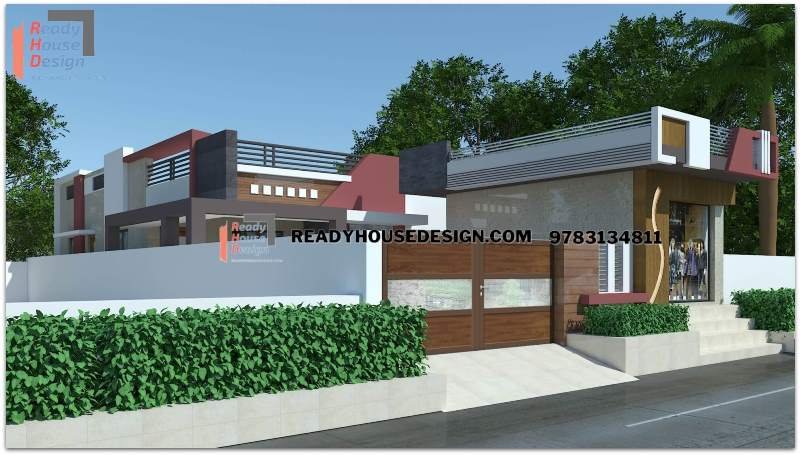 About This Design
single floor house front design with shop 
single floor house front design with shop 30×60 ft total sqft in one floor 1800
The best single-floor house front design with a shop combines modern aesthetics, commercial functionality, simplicity, and excellence. The architecture seamlessly integrates a sleek and contemporary façade, adorned with clean lines and large windows that maximize natural light.
The shop area boasts a stylish and inviting storefront, perfectly blending the commercial aspect with the overall design. The simplicity of the layout enhances the overall appeal, allowing for a seamless flow between the shop and the residential area.
With careful attention to detail, this design optimizes space utilization and creates an ideal environment for both business and comfortable living, making it the best choice for those seeking a modern and functional lifestyle.