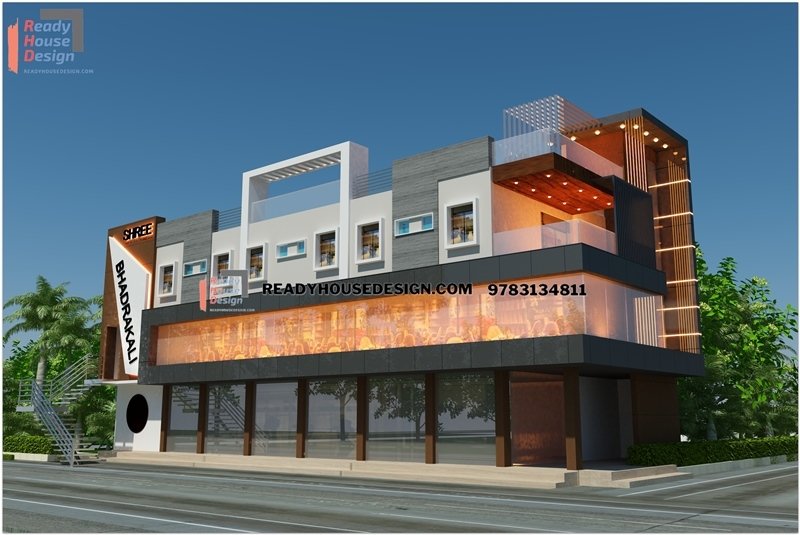 About This Design
Restaurant elevation design
Restaurant elevation design 50×90 ft total sqft in three floor 13,500
The architectural marvel of a restaurant emerges in its exquisite elevation design, showcasing a harmonious blend of modern aesthetics and the latest design trends. Spanning across three floors, this culinary haven stands as a testament to innovative ingenuity.
Each level unveils a unique ambience, meticulously crafted to captivate patrons. The ground floor welcomes guests with an inviting entrance adorned with contemporary accents and vibrant greenery.
Ascending to the first floor reveals a chic and sophisticated dining area, bathed in natural light streaming through floor-to-ceiling windows. Finally, the pinnacle of this gastronomic paradise awaits on the top floor—a rooftop terrace, boasting panoramic views and a cutting-edge design that sets it apart.