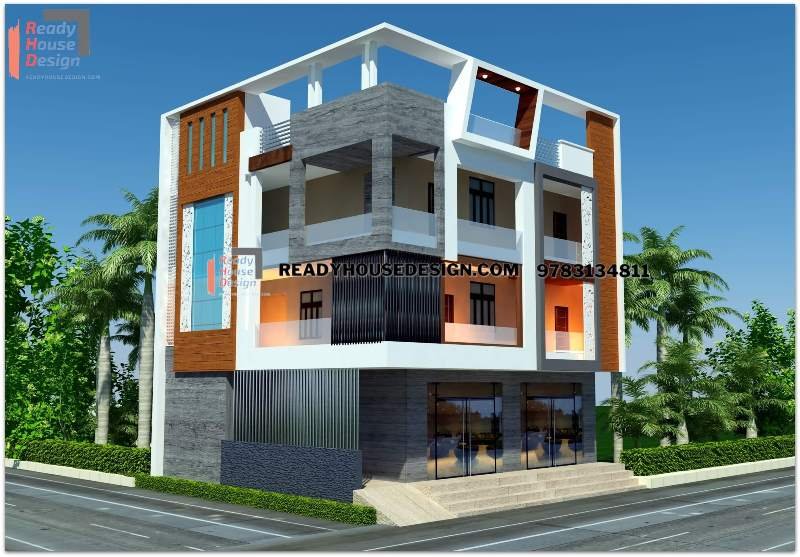 About This Design
model commercial house front elevation
model commercial house front elevation 40×35 ft total sqft in three floor 4200
In the realm of architecture, the blending of commercial and residential elements has become increasingly popular. The contemporary design ethos seeks to create a harmonious fusion of functionality and aesthetics.
Imagine a three-floor house with a ground floor dedicated to stylish shop space, exuding a modern allure. The commercial aspect seamlessly integrates with the living quarters on the upper floors, allowing for a convenient yet visually appealing lifestyle.
The front elevation of this architectural marvel embodies simplicity at its finest, featuring clean lines, subtle textures, and a tasteful color palette. This unique model effortlessly balances the needs of a commercial venture and the comfort of a modern home, redefining urban living.