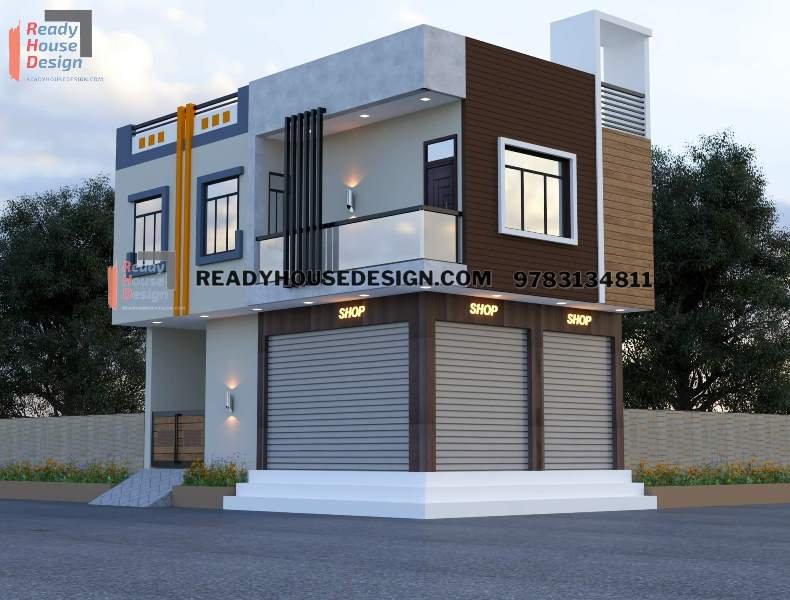 About This Design
2 floor house front design
2 floor house front design 25×20 ft total sqft in 2 floors 1000
In the idyllic charm of a serene village setting, behold the architectural wonder of a two-floor house front design that captivates the eye. Through the lens of 3D images, the simple yet elegant exterior takes shape, merging the essence of modern aesthetics with a touch of rustic allure.
The harmonious blend of sleek lines and natural textures creates an inviting facade that exudes timeless beauty. This versatile dwelling not only embraces residential comfort but also accommodates commercial aspirations, boasting a seamlessly integrated shop space.
With its thoughtful layout and striking features, this house with a shop stands as a testament to the possibilities of functional design in a picturesque village landscape.