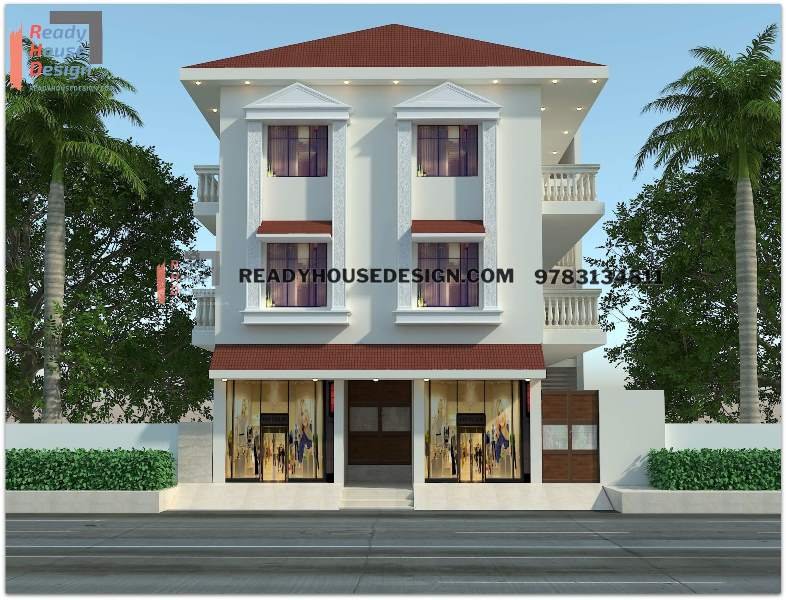 About This Design
Traditional with commercial home front colour design in india
Traditional with commercial home front colour design in india 32×65 ft total sqft in 3 floor 6,240
In India, the realm of home front color design encompasses a multitude of possibilities, ranging from traditional styles to commercial adaptations. It's intriguing how diverse these choices can be, especially when considering houses with shops on the ground floor.
The front facade serves as the captivating canvas where creativity takes flight. Picture a three-floor structure, each level showcasing a distinct personality.
The traditional style emanates an aura of heritage and cultural richness, while the commercial aspect embraces contemporary aesthetics.
This fusion of contrasting elements introduces an enchanting burstiness to the architectural landscape, making every house a unique masterpiece that harmonizes tradition and innovation in perfect equilibrium.