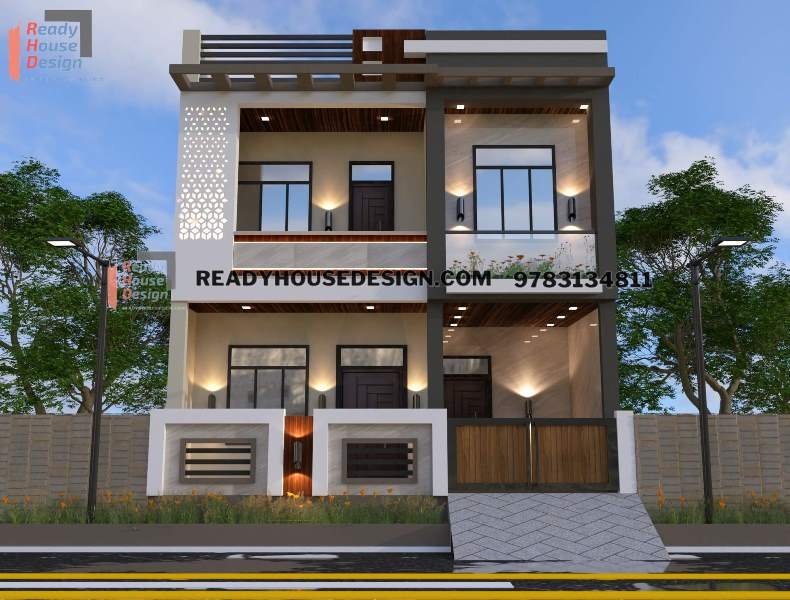 About This Design
front elevation design double floor
front elevation design double floor 27×45 ft total sqft in two floor 2,430
When it comes to modern architectural designs, a double-floor front elevation design stands out as a unique and captivating choice. The combination of two floors adds an extra dimension to the overall structure, providing ample space for creativity and functionality.
The front elevation of a building serves as its face, and a well-designed facade can make a lasting impression. Incorporating the best of contemporary aesthetics and innovative elements, a modern double-floor front elevation design offers a visually striking appearance.
With careful attention to detail and the skilful arrangement of materials and textures, this architectural style creates an enchanting harmony that is both inviting and awe-inspiring.