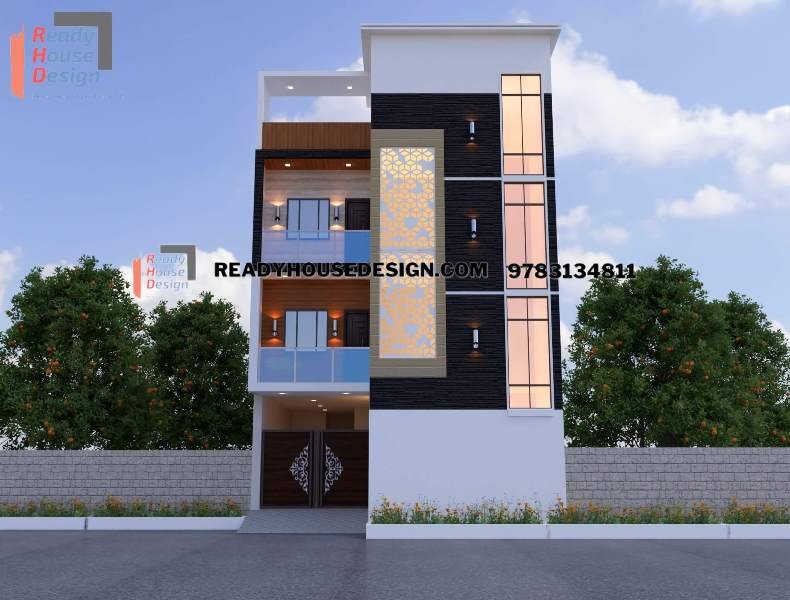 About This Design
elevation front design
elevation front design 25×50 ft total sqft in three floor 3750
The modern architectural design of the three-floor building stands tall with its captivating elevation. The front facade showcases a perfect blend of contemporary aesthetics and innovative elements.
The architect's vision comes to life through the seamless integration of the latest materials and techniques, resulting in a stunning masterpiece. The meticulous attention to detail and the thoughtful use of space create an inviting atmosphere that is both functional and visually striking.
This architectural marvel truly represents the best in modern design, where form meets function and every corner tells a story of creativity and sophistication.